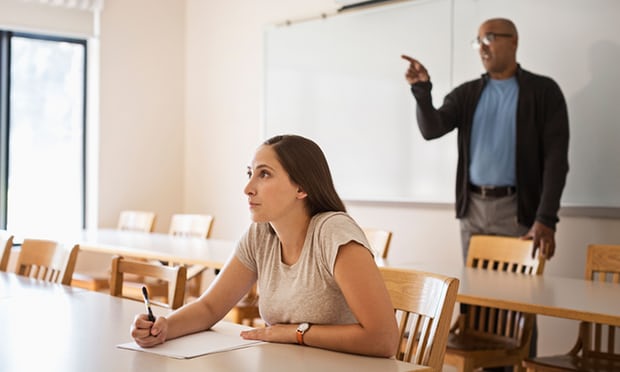 Take a diagnostic test
It's best to get a sense of where you are beforehand, so you know what areas to focus on.
Take a timed test and take the entire test in one sitting. When you're done, evaluate your results and take notes on what sections and types of questions you did well on, and what you will need to work on.
Taking our diagnostic PSAT 8/9 test makes all of this a breeze.
1. Plan your course of action
Estimate the total hours of study time you have from now until test day. If you have time, spread your prep out to an hour or two a week. Allocate your time so that 50% is spent on Reading, Writing and Language and 50% is spent on Math sections. Within each section, spend more time on the topics you made the most mistakes on as they offer the most opportunity for score improvement.
2. Study for the test by sections
When you sit down to begin studying for a section, start by learning about the structure and content of the section. Familiarize yourself with the instructions for the section. Work through practice questions for that section. Take notes on the questions you struggle with so you can practice similar questions.
3. Take practice tests
Continue to take practice tests to familiarize yourself with the test, identify areas you have trouble in, and work on your test taking strategies to build confidence. When going over practice test results, write down questions you have particular trouble with on flashcards. One approach to practice test is to take a practice tests for the section you just reviewed. After you have reviewed all four sections of the test, you can take a full practice test.
4. Final review
You should be done studying for the test in the final week before your test. In the final week, continue to review your notes, flashcards, etc. You will also want to take and review a final practice test.
5. Test day checklist
The night before, be sure to get a full night's sleep to feel rested as this will keep your brain alert throughout the test.
Pack all the materials you will need: Photo ID, admission ticket, no. 2 pencils with eraser, approved calculator etc.
Make yourself comfortable by bringing snacks, water, a watch for timing, and layered clothing to adjust to temperature at the test center.
Eat a good and healthy breakfast to keep you from fading.
Give yourself plenty of time to get to the test and minimize anxiety.
What the PSAT 8/9 Measures
The PSAT 8/9 measures the skills and knowledge (at the level of content and skill appropriate for eighth and ninth grades) that research shows are the most important for success in college and career.
The Reading Test measures comprehension and reasoning skills, and focuses on close reading of passages in a wide array of subject areas.
The Writing and Language Test measures a range of skills, including command of evidence, expression of ideas, and the use of standard English conventions in grammar and punctuation.
The Math Test covers a range of math practices, with an emphasis on problem solving, modeling, using tools strategically, and using algebraic structure.
How many questions are on the PSAT 8/9
| | | |
| --- | --- | --- |
| Test | Questions | Minutes per Test |
| Reading | 42 | 55 |
| Writing and Language | 40 | 30 |
| Math (No Calculator) | 13 | 20 |
| Math (Calculator) | 25 | 40 |
How the PSAT 8/9 Is Scored
Students receive a total score that is the sum of their scores on the two sections (Evidence-Based Reading and Writing and Math).
To calculate section scores, we first compute the student's raw score—the number of questions correctly answered—for each section. Nothing is deducted for incorrect answers or for unanswered questions.
Next, we convert each of the raw section scores to a scaled score of 120 to 720. This conversion process adjusts for slight differences in difficulty among versions of the test and provides a score that is consistent across different versions. The scaled scores are the scores provided on score reports.
The PSAT 8/9 Grade-Level Benchmarks
The grade level benchmarks can be used to gauge whether students are on track for becoming college ready each year in grades 8–12. Gradelevel benchmarks represent the section scores on each assessment that students should meet or exceed to be considered on track to be college ready.
The PSAT 8/9 reports separate benchmarks for eighth and ninth graders to help them understand their level of readiness for college and career training programs.
| | | |
| --- | --- | --- |
| | Evidence-Based Reading and Writing | Math |
| 8th Grade PSAT 8/9 | 390 | 430 |
| 9th Grade PSAT 8/9 | 410 | 450 |
The College and Career Readiness Benchmarks for the current SAT predict a 75% likelihood of achieving a C or higher in related first-semester, credit-bearing college courses.
How to use the student score report
Use student scores to identify strengths and weaknesses
Help students decide on next steps
We can help with both of these objectives with our analysis and online content.